Business Core Value
"Infinite Technology is not about greed, It's about Innovation and Fairness"
Quality
No Compromise on the quality of the software developed. Always providing software at par with the current market standards.
Satisfaction
We understand our clients business need and always develop software keeping in mind the present business scenario to excel and exceed the client expectations.
Innovation
Always helping our customers / clients to be ahead of all major competitors through continuous innovation and use of latest technologies.
What We Do For You
Development Service
We are here to assist you in every phase of development life cycle, either it's custom development, mobile app, desktop app or web app.
Maintenance Service
Its our duty to maintain your services, we analize and resolve all your bugs and error.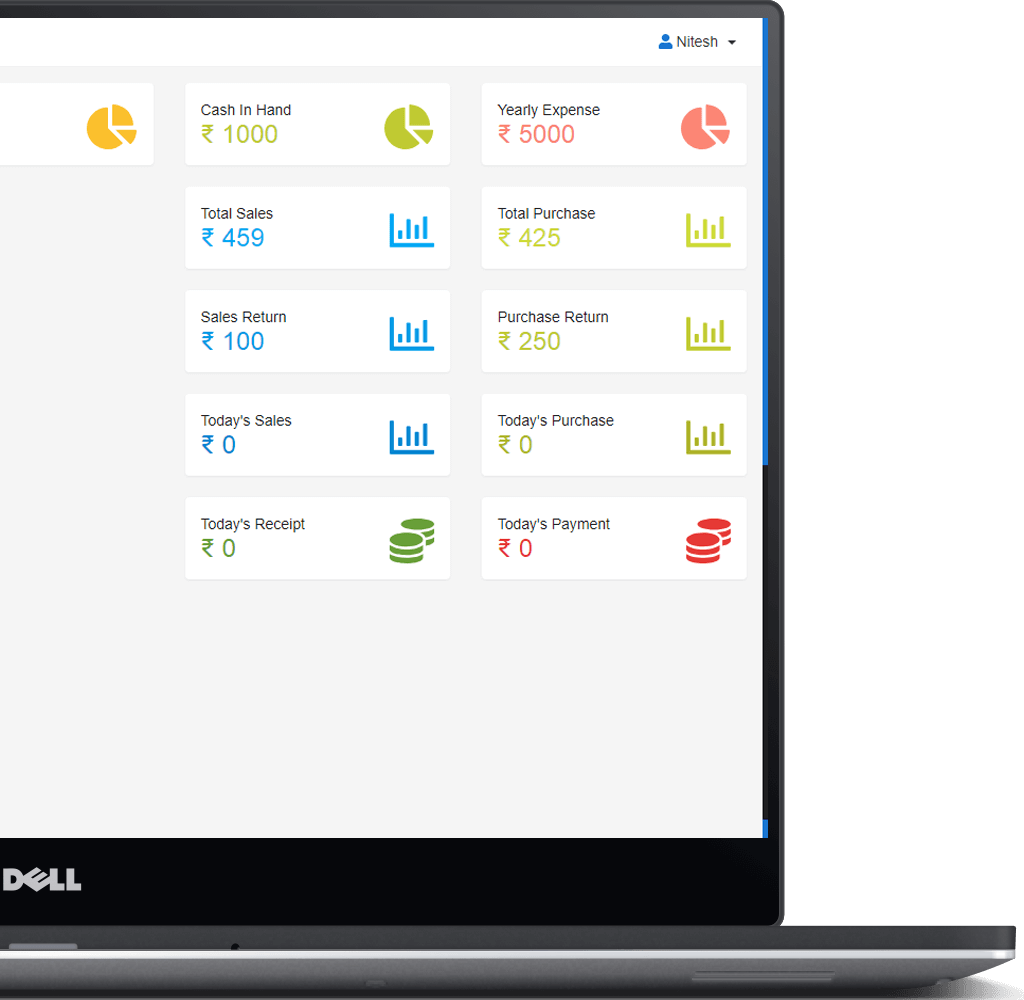 Anytime, Anywhere, Accounting Platform. Solutions for Growing Businesses.
My Ledger Office360 is an Account Management Application focuses on making things easier for businesses in to managing their Accounts, day-to-day Transaction and Clients.
My Ledger Office360 helps you organize your data and keep it protected on the cloud so that you can keep an eye on the sales, generate business reports, create and send invoices, and see the progress of the business at anytime anywhere.
Features :
1. Easy to understand and work with.
2. Data is stored on Cloud Storage , so you can access it from anywhere.
3. Provide Search option between dates.
4. Can maintain data of every individual clients.
5. Provides Search option for every transaction, clients and category of business.
Now you can take your business anywhere you go!
how_to_reg Create an Account
Office 360: Business Management Application
We make things to make your Business Easy.
B2B or B2C or B2B + B2C
Sales Booster is design for all type of business who are selling products.
It's a one point solution to maintain product list with 4 layers of rates and have an own ecommerce platform.
whatsapp Contact Us Now
We value our relationships with you. Hear it from our existing Customers.
"Infinite Technology helps us to make our office digitalised, now its easy to get all reports in my mobile on a click."
Mr. Vineet Sharma
CEO of VS Industries
"We are working with Infinite Technology from last 6 yrs. Best part is you just have to tell Samarth, what you want in result and after that he will design it in a simplest method it can be."
Mr. Pratik Dewangan
Founder of Mystery Bakery
"We are very happy with working and ideas of Infinite Technology. They make our work easy and simple with digital technology and automation, which help us to grow business easily."
Mr. Amitabh
Founder of Forman Medics Pvt. Ltd
"Infinite Technology helps Narakas Bhilai to take steps towards digitization in Hindi using Unicode. Making things very easy for us and our members which results save of time and ease of working."
Mr. B.M Tiwari
Sr. Executive Narakas Bhilai-2018
"You made it so intuitive, my site is now much faster and easier to use. I am using it in all of the my stores and we were able to gain seasonal demand insight through time bound sales report."
Mr Pradeep Gupta
Steel Canvassing Agent
"Infinite Technology has provided us a amazing website and make our work easy with digital technology which help us to expand our business easily."
Mr Santosh Dhanavade
Founder of 4-M Construction